New Smyrna Beach Sangria Social
Come down and try our newest event, The New Smyrna Beach Sangria Social on Saturday, September 4th, from 1pm to 6pm along Flagler Avenue! Taste a variety of Sangrias at 10 host locations from the Ocean to the River! Each host will have a 1.5oz sample of red and white sangria, crafted in different ways for you to sample! Passports for the event are $25 and include a keepsake tasting glass, and map.
Tickets are limited and we recommend making your purchase in advance on Eventbrite at
https://nsbsangriasocial.eventbrite.com/. You must be age 21+ to purchase and participate.
Since we'll be serving up plenty of Sangria, here some fun facts about this beloved drink!
Sangria did not originate in Mexico, but in Spain and Portugal. It is believed that Sangria's origins probably date back to the Middle Ages, during a time when water was unhealthy to drink and drinking fermented beverages carried a much lower risk of causing illness. (source: foodandwine.com)
Sangria the drink emerged on the American culinary radar when it was served in New York at the Spanish World Area during the 1964 World's Fair. (source: foodandwine.com)
There are several different types of Sangria, not just red! It can be made with White, Rose, Sparkling, and desserts wines!
Now that you know a little more about your favorite drink, get your tickets for the New Smyrna Beach Sangria Social!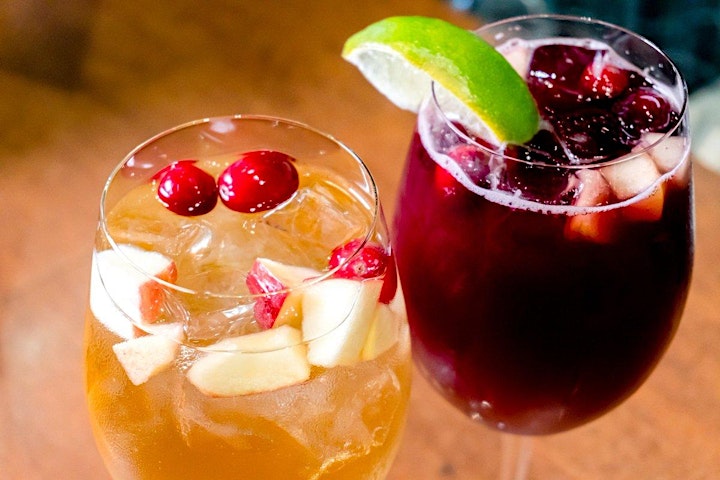 ---